We are not affiliated with any brand or entity on this form
Get the free monthly daycare expense spreadsheet form
Show details
Hide details
DAY CARE INCOME and EXPENSE WORKSHEET YEAR YOUR NAME SS # or Federal ID # NAME OF DAY CARE BUSINESS ADDRESS (if different from your residence) How many months was this business in operation during
Get, Create, Make and Sign daycare expense spreadsheet
Get Form

eSign

Fax

Email

Add Annotation

Share
How to fill out monthly daycare expense spreadsheet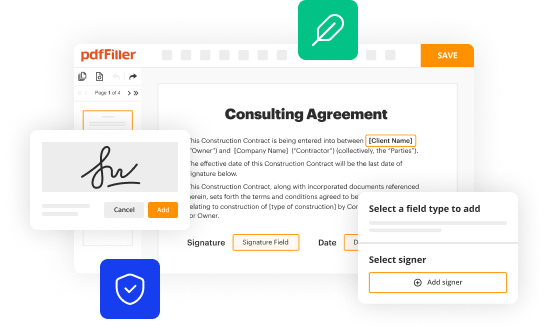 01
To fill out a monthly daycare expense spreadsheet, start by gathering all the relevant information such as the names of the daycare providers, the dates of service, and the corresponding costs.
02
Open a spreadsheet program like Microsoft Excel or Google Sheets and create columns for each piece of information you need to track, such as the daycare provider's name, date of service, and cost.
03
Enter the information for each daycare expense into the corresponding cells of the spreadsheet. Be sure to accurately record the dates and costs for each day of daycare.
04
If you have multiple daycare providers, create additional rows for each provider and enter their information separately.
05
Sum up the total costs for each daycare provider by using the SUM function in the spreadsheet program or manually add up the costs.
06
Consider adding categories or tags to further categorize the expenses, such as "food", "supplies", or "field trips", if you want to track more specific details of your daycare expenses.
07
Periodically review and update the spreadsheet as new daycare expenses occur, making sure to record any changes or additional costs accurately.
08
Anyone who wants to track and manage their monthly daycare expenses would benefit from using a monthly daycare expense spreadsheet. This includes parents or guardians who want to keep a record of their daycare costs for budgeting purposes, as well as individuals who may need to provide documentation of daycare expenses for tax purposes or reimbursement from an employer.
This is how it works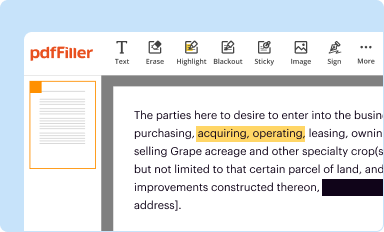 Edit your monthly daycare expense spreadsheet form online
Type text, complete fillable fields, insert images, highlight or blackout data for discretion, add comments, and more.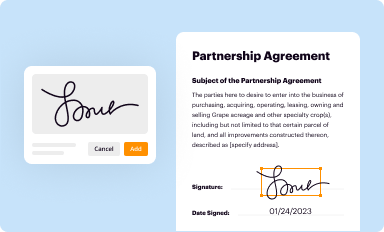 Add your legally-binding signature
Draw or type your signature, upload a signature image, or capture it with your digital camera.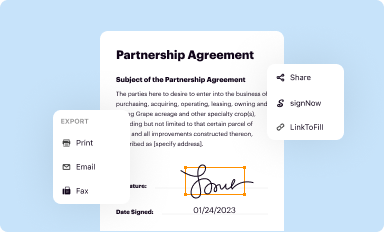 Share your form instantly
Email, fax, or share your monthly daycare expense spreadsheet form via URL. You can also download, print, or export forms to your preferred cloud storage service.
Editing monthly daycare expense spreadsheet online
To use the services of a skilled PDF editor, follow these steps:
1
Log into your account. If you don't have a profile yet, click Start Free Trial and sign up for one.
2
Upload a document. Select Add New on your Dashboard and transfer a file into the system in one of the following ways: by uploading it from your device or importing from the cloud, web, or internal mail. Then, click Start editing.
3
Edit daycare accounting spreadsheet form. Rearrange and rotate pages, add new and changed texts, add new objects, and use other useful tools. When you're done, click Done. You can use the Documents tab to merge, split, lock, or unlock your files.
4
Get your file. When you find your file in the docs list, click on its name and choose how you want to save it. To get the PDF, you can save it, send an email with it, or move it to the cloud.
pdfFiller makes dealing with documents a breeze. Create an account to find out!
People Also Ask about monthly daycare expense spreadsheet
Does the IRS ask for proof of child care expenses?
How does the IRS verify child care expenses?
How do I report child care expenses on my taxes?
How do I make a daycare budget?
What is dependent care expenses?
Does IRS verify child care expenses?
Daycare Income And Expense Worksheet is not the form you're looking for?
Search for another form here.
Comments and Help with child care daycare income and expense worksheet
Video instructions and help with filling out and completing monthly daycare expense spreadsheet
Instructions and Help about daycare expense spreadsheet form
Hello welcome to the first video for the accounting spreadsheet so when you go into your spreadsheet you'll see one — one sole proprietor income statement that's for if you have not formed a business you're just working for yourself maybe you got 1099 you can use this spreadsheet if you're the LLC you've created an LLC be sure to watch at least watch the video that goes into more depth on this spreadsheet so that you understand it because it's how you should be keeping your records for next year so here we have the spreadsheet now I'm going to show you can expand this spreadsheet as much as you need so to get started I wanted to keep it small so that I could talk about it in one place, so first you can just go through your bank account is what I typically recommend or all of your accounts at the same time and start with January and go into all of them and enter the income amounts and if you keep track, and you want to put in every little detail like every customer every service you can add lines here but make sure you add them above this bottom line, and then it will stay in the calculation so for example you click right here on 11, and then you hold down and drag that I double-click, and I go insert 4 above always do above because it will stay in the calculation you won't need to reset it, so you can expand this as much as you need the way you enter your income in here you can do it whatever makes sense you know this year's gone by, so I recommend updating this spreadsheet as quickly as possible so that you can get on to the next things in your business so if you used an invoicing software, and you know that you have all of your income in there you could just put invoice software or a merchant account maybe you stripe or something you now and then just put the totals by month or if you're really in a rush you could just put the full amount right there, but it would be nice to look at the amounts by month so as you can see it goes January February March April May and then there's a total for the whole year so your total income shows on this row for each month and then the total expenses here and then net income which is your total income minus your total expenses, so maybe you had five clients throughout the year, or you get five 1099 miscellaneous a--'s from different people you could enter each one of those here and then just put the total in whatever month you want maybe approximate what month it was kind of related to so if you have more now down here business expenses any cost that you spend related to earning that income qualifies as a business expense the way to tell I know I said this in the first video if it doesn't qualify as if it's personal if it's personal hair nails it doesn't qualify no matter what you can put it in but the way you know is because you get personal benefit from it as well so it's a good example do whatever you want but just let you know, so I'll go through some of these I put here office supplies that's a big one...
FAQ
What is the purpose of monthly daycare expense spreadsheet?

The purpose of a monthly daycare expense spreadsheet is to keep track of expenses related to daycare, such as tuition, supplies, and meals. This allows parents to easily see where their money is going and can help them to budget for upcoming daycare costs.

What information must be reported on monthly daycare expense spreadsheet?

1. Total amount spent for the month 2. Amounts spent on each individual daycare item (e.g., tuition, snacks, supplies, toys, etc.) 3. Total number of days attended 4. Number of days the daycare was closed 5. Total number of hours attended 6. Any additional fees or charges 7. Any discounts or credits received

What is monthly daycare expense spreadsheet?

A monthly daycare expense spreadsheet is a document that helps parents or guardians track and manage their monthly expenses related to daycare or childcare services for their children. It typically includes columns or sections for recording various expenses such as daycare fees, babysitter costs, transportation expenses, meals or snacks, supplies, and any other relevant costs. By keeping track of these expenses in a spreadsheet, parents can better manage their budget and have a clear understanding of how much they are spending on daycare each month.

Who is required to file monthly daycare expense spreadsheet?

The requirement to file a monthly daycare expense spreadsheet would usually depend on the individual or organization responsible for maintaining financial records and monitoring daycare expenses. In most cases, this responsibility falls on the parents or guardians of the child attending daycare. They may be required to file monthly expense spreadsheets for reimbursement purposes, tax deductions, or simply for personal financial management. However, daycare providers or organizations may also request monthly expense reports from parents or guardians as part of their administrative processes.

How to fill out monthly daycare expense spreadsheet?

Filling out a monthly daycare expense spreadsheet can help you keep track of and manage your expenses related to childcare. Here are steps to follow: 1. Create the spreadsheet: Open a new spreadsheet on a program like Microsoft Excel, Google Sheets, or any other spreadsheet software. 2. Set up the columns: Label the columns across the top row to identify the necessary information you want to track. Common column headers could include: - Date: The date of the expense. - Description: Provide a short description of the expense, such as "Daycare fees" or "After-school program." - Amount: The dollar amount spent on daycare for that particular date. - Payment Method: Indicate how you paid for the expense, whether it be cash, credit card, or another method. - Notes: Add any additional notes or important details about the expense. 3. Start entering data: Begin by entering the relevant information for each expense row by row. Start from the top and work your way down as you continue filling out the spreadsheet throughout the month. 4. Calculate totals: You can add a sum formula at the bottom of the "Amount" column to calculate the total expenses for the month automatically. Use the "SUM" function in Excel or "SUM()" in Google Sheets. 5. Customize as needed: Feel free to add additional columns according to your specific needs. For example, you might want to include columns for tracking tax deductions, reimbursement details, vendor names, etc. 6. Regularly update the spreadsheet: Make sure to update the spreadsheet regularly, preferably after each expense or, at a minimum, once a week. This will help you maintain an accurate record and stay organized. 7. Review and analyze the data: At the end of each month, review the completed spreadsheet to assess your total daycare expenses. Analyzing the data can help you gain insights, manage your budget, and identify areas for potential cost-cutting. Remember to save your daycare expense spreadsheet regularly to avoid losing any data and make a backup copy as well.

What is the penalty for the late filing of monthly daycare expense spreadsheet?

The penalty for the late filing of a monthly daycare expense spreadsheet would depend on the specific regulations and policies set by the organization or entity requiring the filing. In general, late filing penalties can vary and may include late fees, interest charges, or other consequences. To determine the specific penalty for late filing, it is advisable to consult the organization's guidelines or contact them directly for clarification.

How can I manage my monthly daycare expense spreadsheet directly from Gmail?

Using pdfFiller's Gmail add-on, you can edit, fill out, and sign your daycare accounting spreadsheet form and other papers directly in your email. You may get it through Google Workspace Marketplace. Make better use of your time by handling your papers and eSignatures.

Can I create an electronic signature for the daycare income and expense worksheet in Chrome?

Yes. You can use pdfFiller to sign documents and use all of the features of the PDF editor in one place if you add this solution to Chrome. In order to use the extension, you can draw or write an electronic signature. You can also upload a picture of your handwritten signature. There is no need to worry about how long it takes to sign your daycare budget template.

How do I edit daycare budget template excel on an Android device?

You can make any changes to PDF files, such as daycare excel spreadsheet form, with the help of the pdfFiller mobile app for Android. Edit, sign, and send documents right from your mobile device. Install the app and streamline your document management wherever you are.